Travel Surf Morocco is a surf school based in Imsouane, a small village between Essaouira and Agadir (South Morocco).
Born in 2015, this project stems from both love of the ocean and passion for sharing surf moments.
We will ensure you experience your holiday as you never thought possible. Moroccan hospitality, year-round sunny weather, charming accommodation, exquisite home-cooked food and legendary surf moments await you at Travel Surf Morocco.
This is the heart our team, ready to welcome you in the Travel Surf Family!

THE FOUNDERS – TRAVEL SURF MOROCCO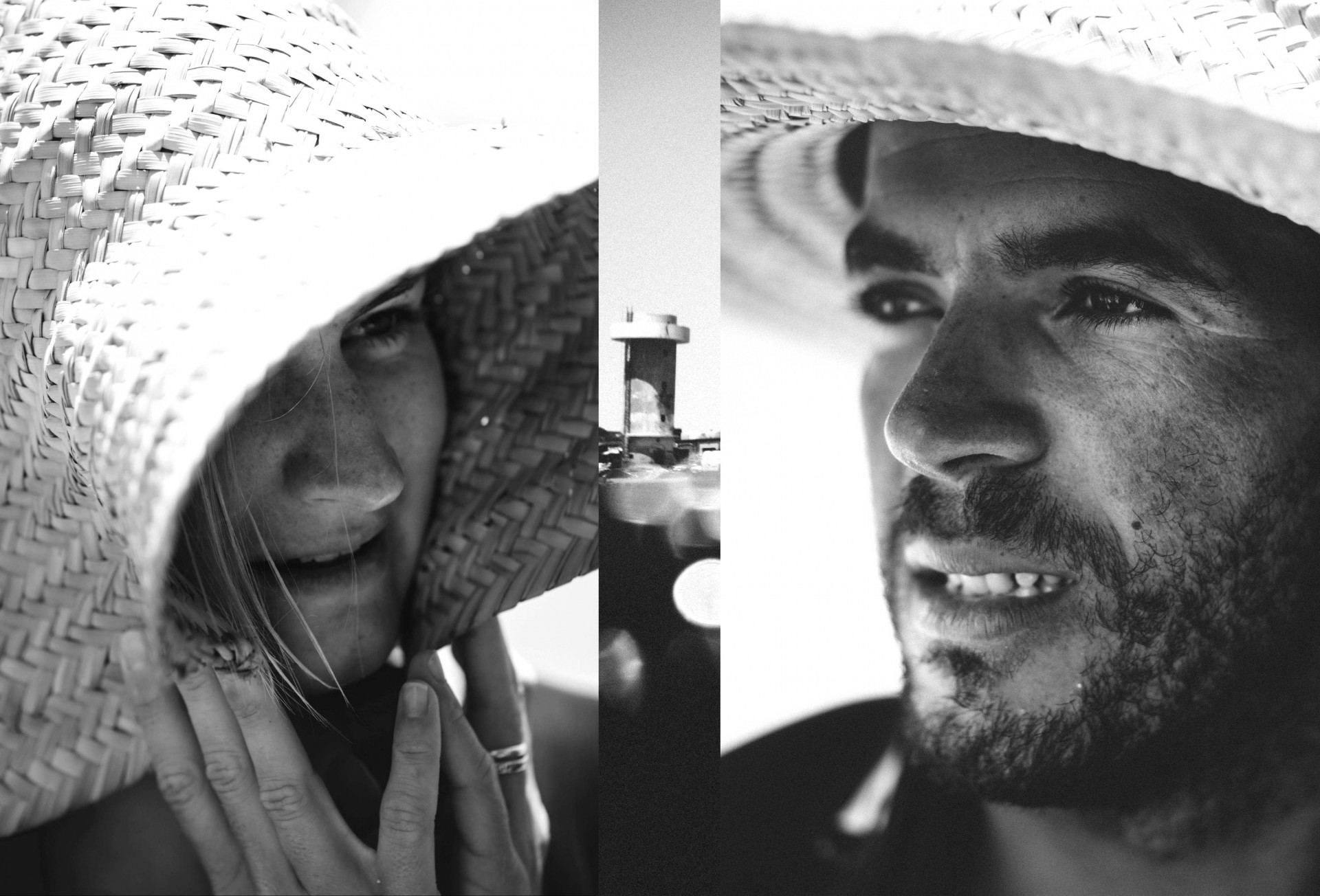 YOUSSEF
Youssef embodies the spirit of Travel Surf Morocco. As a real waterman, he is the main surf and stand up paddle teacher of the team, with more than 20 years of surfing experience. Graduated from the Moroccan and the French Surf Federation (international surf teacher certificat), he worked for UCPA for about 10 years. He can read the ocean… which assure you to progress in your practice, improve your style and find inspiration in his passion for surfing. Very outgoing and full of energy, for him is truly important to make sure you will be fully satisfied!
ELSA
Traveller and surfer, Elsa fell in love with Morocco after her first surfing trip to Imsouane in 2006. She also represents the spirit of Travel surf Morocco. In charge of your holidays from the booking to the logistic details, she will take good care of you all along your stay. Deeply attached to the nature, she is involved in the coastline protection through Surfrider Foundation Maroc. She will share her passion for the ocean and her fights for a better environment!
INES & YUBA
Their 5 years old daughter Inès is always around with her cheerful personality. Independent but also very sociable, she might ask you for a card game, a story or just company during your stay! A true ball of energy, she has already been initiated to surfing and loves to spend her days at the beach. You may even see her catching a wave on a longboard with her mom and dad in the Bay! Since 2022, Yuba her little brother came to enlarge the family, with his happy-baby smile!

 THE CHEF – TRAVEL SURF MOROCCO
AHMED
Ahmed has been part of the TSM adventure since the very beginning and is truly the best chef cook ever ! You cannot resist his delicious meals: tajine, couscous, pastillas and more… Graduated from Agadir Cooking School, with years of experience, Ahmed cooks for you with his heart ! He likes to go himself in the souk/market to choose fresh products, vegetables and fruits in season. Always mindful of a balanced and healthy alimentation, he can adapt to your diet whether you are a meat lover or vegetarian. He will make you discover the tasty flavors of the traditional Moroccan cuisine !


SURF CHIEF AND PHOTOGRAPHER – TRAVEL SURF MOROCCO
MOHAMED TALLAH
Native of Imsouane, Mohamed has been with TSM since the very beginning. Despite health problems preventing him from surfing, he has reinvented himself to keep his place with us.
He's a passionate surf instructor, dedicated to his work. With his good mood and professionalism, you'll feel confident during all your sessions! He's a enthusiastic longboarder who likes to cruze in style, both on his skateboard and on the waves! He's also an outstanding photographer, and will be happy to immortalize your best sessions. He can watch you from the beach, the seawall or the cliff top, and never misses a beat. He'll advise you daily and use the photo analysis to help you make the most of your stay. Last but not least, he's a passionate musician you'll be delighted to discover at our percussion evenings on the rooftop!
 NELLY
Daughter of the sea, she was born and raised in La Rochelle on the french coast. She joined for the first time Travel Surf Morocco in 2017 for her tourism management internship. She felt in love of Imsouane little more every time she came and met here her future husband Tallah. She took over when Elsa was on maternity leave and recently became the happy mother of Tasnîm, a little girl born in April 2023. From a family of Egyptian descent, Nelly found in Morocco the perfect match between oriental and occidental culture where she wanted to prosper in.
She will be in charge of the booking process and the management of the surfcamp. She has become Elsa's right-hand woman, making sure you will have the best experience at Travel Surf Morocco.