Women Surf Week by Travel Surf Morroco
Women Surf Week : a memorable surf retreat and experience in Imsouane, Morroco – 22th to 29th January 2022
You are a female surfer and want to experience the surf trip of a lifetime? You've surfed before, you, at least, know how to take green waves but want to reach the next level. We hear you. Join the Womensurfweek for 100 % girls surfing week and receive individual coaching with Maryam El Gardoum, Morocco's four-time female surfing champion.
Women Surf Week – Maryam El Gardoum
Maryam is one of the best Moroccan surfers, internationally ranked and famous in Africa. Using her beautiful soul, high performance athlete capacities, and long experience as coach, surf champion and female making her own way in the surf world, Maryam will support you in building up your self-confidence in the water!
​She is central to this week, at grassroots level in coaching you as well as mentoring local young girls (more about it below).
Women Surf Week – Why this retreat?
1 – Improve your surf level :  This week is a unique and incredible opportunity to improve your surf level focusing on waves reading, confidence in the water, manœuvres, warm-ups and stretchings… under the guidance of a female Moroccan pro surfer. It is also about sharing your passion with young local Berber girls.
2 – Help local girls learn how to swim : By joining this week, you participate in funding charitable initiatives lead by Travel Surf Morroco teaching surfing and swimming to young Berber girls (from 9 to 15 years old) living around the village of Imsouane.
 Here is the video of our last girls solidarity week with Justine Mauvin :
Women Surf Week – The accomodation
You'll stay at Travel Surf Morocco Surf Lodge where the entire team will welcome you with open arms and moroccan kindness.
Everything is thought of to make you feel at home: comfortable beds, hot showers, clean sheets, towels and delicious home-made meals. The atmosphere here is delightful and cosy with a beautiful ocean view from some rooms balcony and the rooftop.
It is possible to choose your accommodation in shared room, double or single depending on availability. Everything is close to the camp, cafe, juice bar, supermarket, local artisans, massage center …
High points of this Women Surf Week :
🏄🏽‍♀️ Daily surf sessions with Coach Maryam
🤙 Daily 1 to 1 tailor made surf advices
📸 Daily surf videos reviews
👩‍👧‍👧1 surf initiation with young local Berber girls
🛹 Surf skate sessions to improve your manœuvres
🐟 Home made food by Chef Ahmed
🚙 Local excursion to a local Berber oil fabric
🎥 Exclusive video footage of the week filmed by a pro photographer
Women Surf Week – About Imsouane
Imsouane is a small fishing village far from everything and close to paradise! Located on the Atlantic coast in southern Morocco, is an absolute dream destination to surf while deep diving into the heart of the warm Morrocan culture. Come and surf in a very unique spot: the Magic Bay! It's known to be the longest right wave in Morroco.
​Get inspired to meet local surfers who gladly share their passion for surfing as well as their simple lifestyle. In between sessions, you can explore the wild surroundings: swim in the some natural pools close by, surf the sand dunes, go scuba dive or fish with the locals, let yourself wonder in the many walks to discover the bay view spots.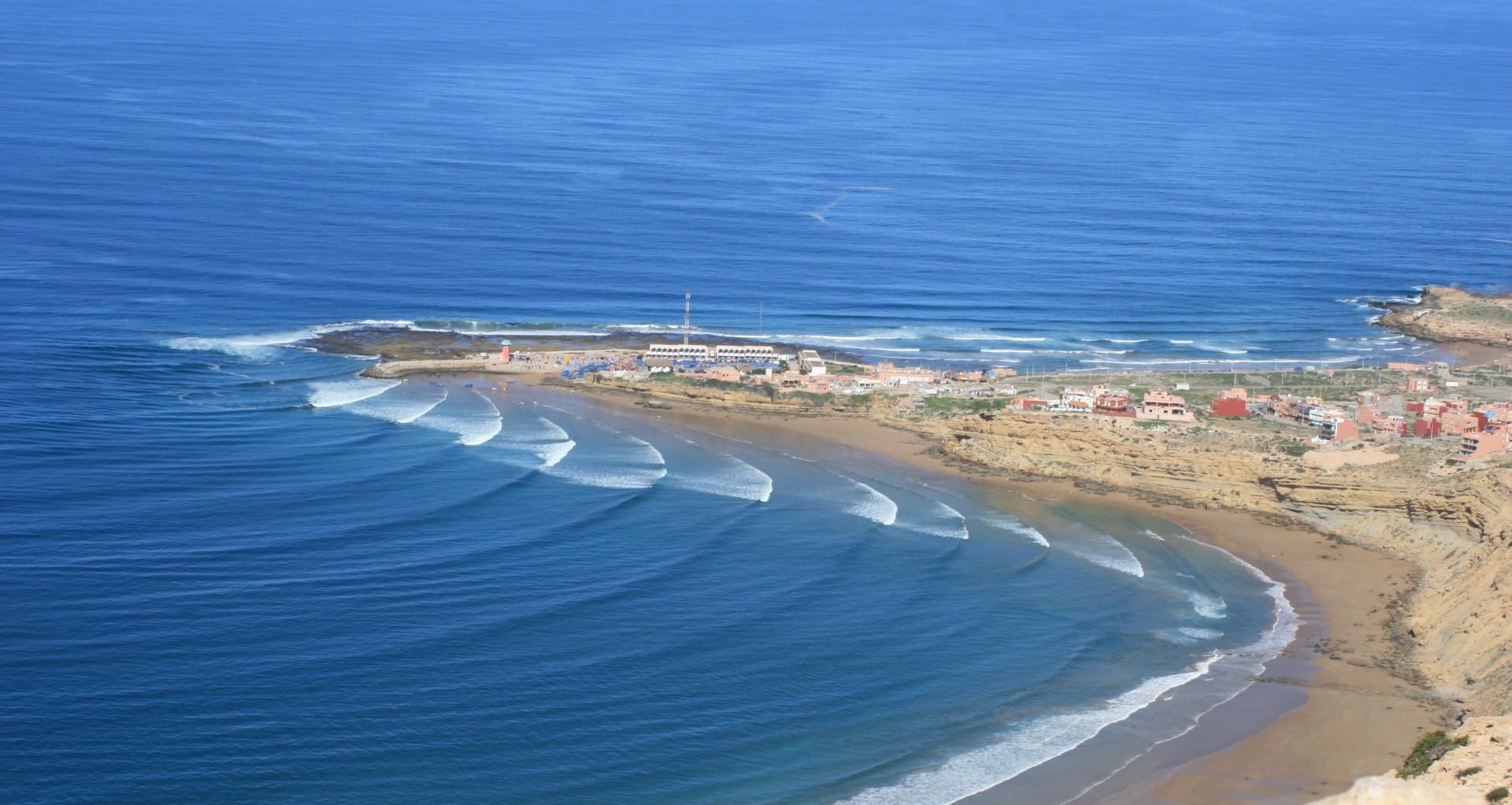 What includes
Transfer from and to airports (Agadir or Essaouira)*

7 nights accomodation in shared room

3 meals/day from Chef Ahmed

Surf equipment

5 coaching sessions with Maryam (AM) + 5 guided sessions with Maryam (PM)

Daily surf video/photo review with Maryam

2 Surf skate classes for better surf manœuvres

1 yoga class

excursion to a local berber argan oil fabric

Free wifi

WOMEN SURF WEEK
850€/ week

* Transfer from or to Marrakech possible for extra 60€ (one way)
** Shared room. Upon availability : double room for extra 10€/night/person and private room (one person) for extra 20€/night