The Swiss paddleboard brand Indiana SUP and Youssef Drouiche co-owner of Travel Surf Morocco are working closely since 3 years now.
Mediatized by big names such as Laird Hamilton or Kai Lenny, paddle surfing has built its own place in the surfing world. Intrigued by any floating object on which it is possible to surf, it is naturally that Youssef Drouiche was attracted by this new discipline combining surfing and dexterity with a paddle. Over time, growing with experience, he started surfing more and more technical and engaged waves like Anchor point or Dracula. During this time, in Switzerland Maurus co-creator of Indiana SUP sets out to conquer the Swiss and European stand-up paddle market.
This is the story of their meeting, their partnership despite distance and after all, a friendship built by their common love for stand up paddling!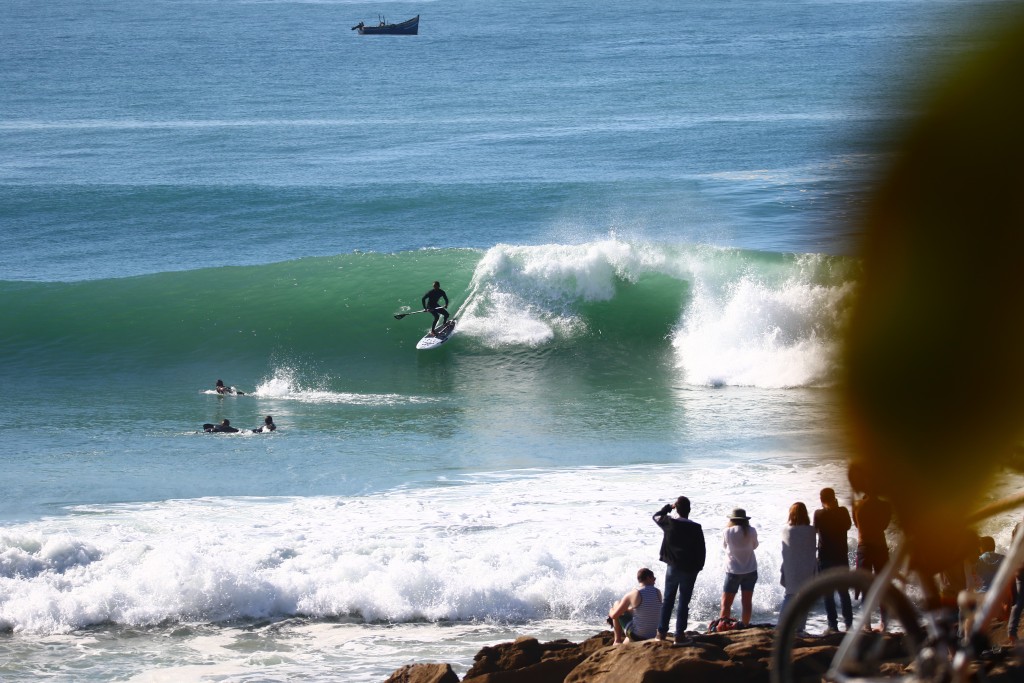 Indiana SUP: From skateboard to SUP

The brand Indiana was established since 1989 and first gained recognition as a successful skateboard-brand with several world and European champions in its team. In 2010 the brand decided to sail for new shores: Indiana SUP was created.
Indiana SUP offers water sport products, which stand out because of the newest innovation, state-of-the-art-shaping and highest product quality.
"In Switzerland we have lots of really clean and nice lakes and rivers" said Maurus, its sound like a perfect place to develop SUP for outdoor activities. Lakes are ideal to learn balance on a stand up as a novice. This is why more and more SUP rental stations popped up and offered lessons and trips. Besides Indiana SUP some other Swiss brands were established and pushed the whole SUP movement with events and communication.
The inflatable boards Family Pack 10'6 and 11'6 are the best selling models of Indiana SUP. It is a pack tailored for the Swiss needs, and with a good price quality ratio. In 2017, they won a Swiss TV consumer price ("Kassenturz"), which enlighted theses products and the brand.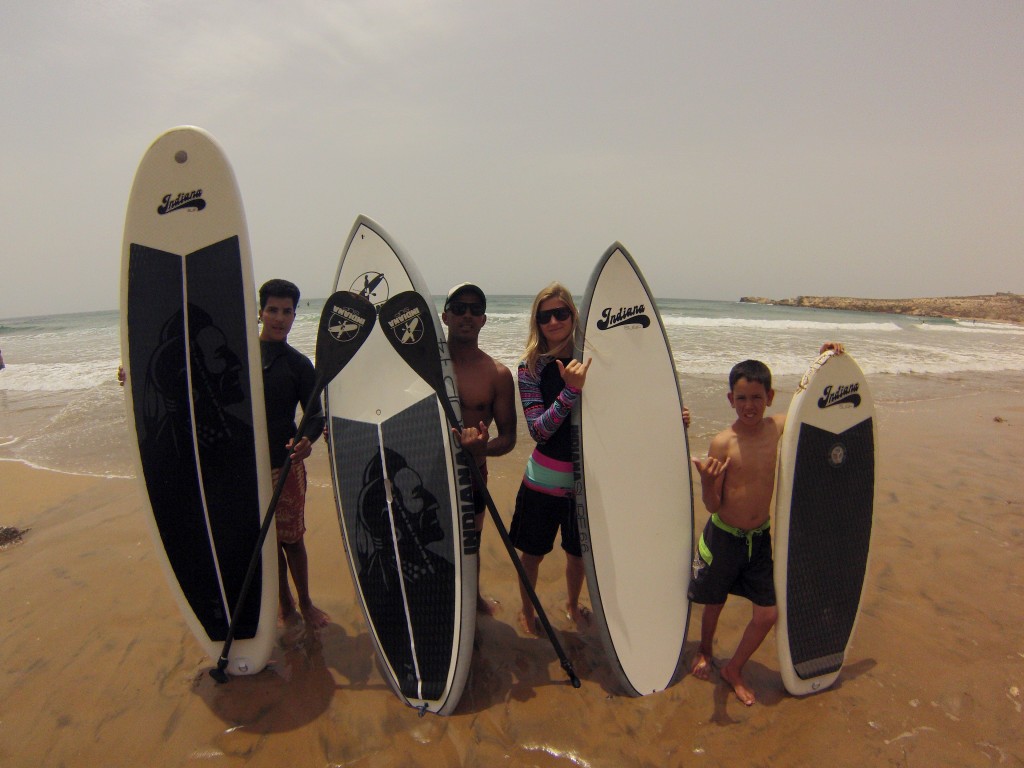 The meeting between Youssef and Maurus

Wondering how this partnership between these two people happened? Youssef was riding endless Moroccan waves, and Maurus on the other side of the Mediterranean sea was building multiple new SUP in Switzerland. What could possibly link them? Easy answer: a common friend and their mutual passion for riding quality boards!
And this is how it started: Mentioned common friend introduced them to each other. Then Maurus came in Morocco to meet Youssef, and enjoy the perfect waves the country offers. He discovered a passionate and talented SUP rider in Youssef, and himself saw how much Maurus was dedicated to produce quality boards at the cutting edge of innovation. More than just working partner, they consider themselves as friends.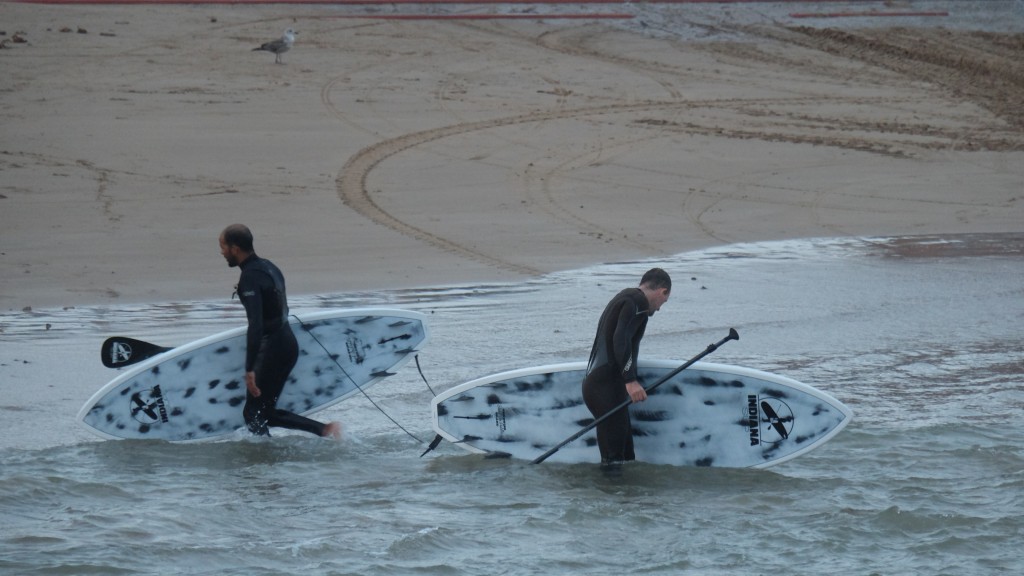 How does this partnership work?

Nowadays tons of people are "sponsored" in some kind of ways. But what does it really mean? What we see the most is a sticker on a board and one or two trending pictures on social media. Lets dig deeper. Indiana SUP and Youssef are working together to built quality products and develop the brand according to their vision of good surfing. Maurus gives credit to Youssef's feedbacks on Indiana SUP's boards as he is riding them everyday. Those precious returns are important for Maurus and his team during the shaping process: one single detail can change a lot, especially with a more and more demanding riders.
On the other side, Indiana SUP provides a pro model to Youssef, (the SUP Surf 7"4) tailor-made for his needs. So he is able to charge every single swell hitting his favorite spots! They also offer other materials like Inflatable boards for him and the clients of Travel Surf Morocco. Theses inflatable SUP are perfect for the flat days, to go fishing or just cruising along the coastline.
Known for his inimitable style in Longboard, Youssef will have the chance to be the first to receive a 9'0 Indiana SUP longboard Pro Model in the near future. Stay tuned for the pictures to come!
For Indiana SUP, it is important to have riders like Youssef in their team, testing and showing the boards are not only for cruising in lakes and rivers but also to enjoy ocean waves!. It legitimates the surfing part of the brand.
What's next for this partnership?
Indiana SUP and Youssef have a lot of projects to build a long time partnership together. As SUP becomes more and more popular worldwide, it is still not that much trendy in Morocco. "It's an expensive material especially for Morocco" said Youssef. That is why they would like to open an Indiana SUP and Surf base in Morocco. It will be a good opportunity to promote SUP in the area. Youssef is also thinking about a solidarity project for Imsouane by doing a SUP initiation day for the kids.
Indiana SUP is also targeting the foil market, and in the near future you will see Indiana Foil and foilboard gliding in your surf spots.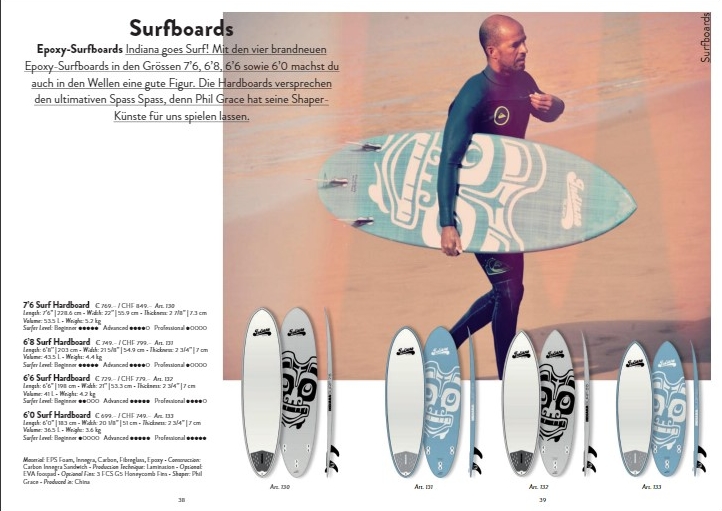 Quick questions to conclude this article:

What are your favorite destinations to go paddle surfing?
Maurus: " I really appreciate the The Magic Bay of Imsouane with its long rides and different options close by. But as well Fuerte Ventura with its north shore beach called Majanicho, a rightander with different peaks and different sizes you can easy paddle out through a channel and Medeewi in Bali, a long lefthander which is not too fast for SUP surfing."
Youssef: " I will lie to you if my answer is not Morocco! The coastline offers so many different rippable spots: Anchor Point, Dracula for their perfect rights et KM12 for perfect lefts. And last but not least, Imsouane for sure! The Bay, the Cathedral or the Reef are three perfect spots working almost all year round and in walking distance from the surf camp. You can't ask for more! (Laughs)!"
SUP surfing or cruising?
Maurus: " For Switzerland, SUP cruising. There are so many nice lakes and rivers really close to cities that can easily be reached. We also have beautiful mountain lakes, which you can reach by a little hike or by public transport. And for sure SUP surfing if I'm doing a surf trip!"
Youssef:" SUP surfing during the winter season, and sup cruising when it's flat. There are some breathtaking landscapes along the coastline only reachable by the sea. With the SUP it is a good way to discover the country and doing some exercise at the same time (laughs)"
A few words to say?
Maurus: "It's a pleasure to have Youssef as an ambassador and developer of the brand. He is a really good surfer with a good spirit, open minded and very well connected to the ocean. He didn't have any prejudgment concerning new watersport like SUP. I like him personally and we work very well together. I hope to visit him and Elsa in a near future!"
Youssef:"I would thank Indiana SUP and its founder Maurus for their support and the trust they give me. I am very satisfied with their equipment and I'm gratefull to work closely with them. They always ask for my feedback to make sure we build something together. I'm waiting for Maurus to share some good waves with him !"