Solidarity Surf with Justine Mauvin – Week 100% girls in Imsouane
You are a girl and you want to experience the surf trip of a lifetime ? Come and join us for an amazing solidarity surf with Justine Mauvin for a week 100% girls and share some waves with this talented Pro Surfer…
For the second time Travel Surf Morocco and Justine Mauvin team up to promote female surfing in Morocco from 30 March to 6th April 2019. The UNIQUE opportunity to improve your style, to learn how to dance on the waves as Justine and to share your passion with the local little girls from the charming fishing village of Imsouane.
FOR WHO ?
No matter your level (beginner, intermediate or expert) this week is all about glide and solidarity ! You will discover an authentic Morocco with smiling people. You will have the opportunity to surf and share simple life moments with the Pro Surfer Justine Mauvin but most of all you will contribute to a social and solidarity event to promote women's surfing in Morocco.
TRAVEL SURF MOROCCO
Travel Surf Morocco is a surf school in Imsouane, founded by Elsa and Youssef from both love of the ocean and passion for sharing surf moments. Imsouane is a charming little village, located between Agadir and Essaouira in Morocco. A heaven on earth for surfing and nature lovers. This village hosts 3 surf spots including the famous wave of the Magic Bay! Perfect for all levels, you will ride the longest wave of your life…

ABOUT JUSTINE MAUVIN
Born on the Reunion Island, Justine Mauvin won her first longboard competition at a young age. Since then she never quits her board and travel the world to surf the most beautiful waves of the planet. On top of her many longboarding titles Justine Mauvin, ROXY team rider and model, is also a musician and should record a new album in 2018.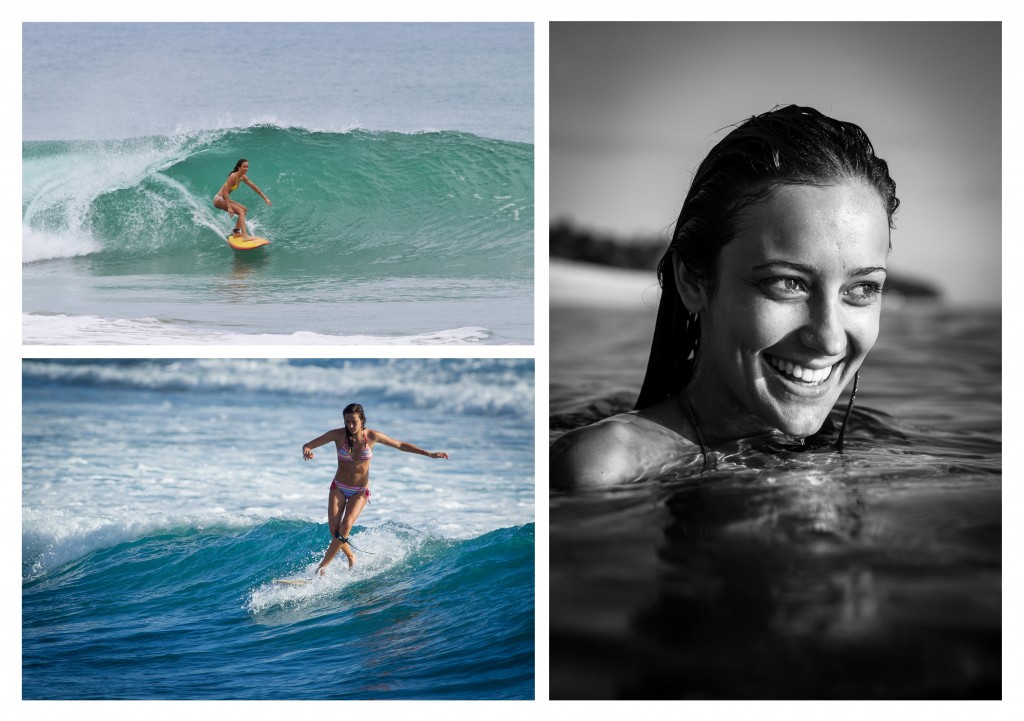 THE EVENT 
Committed to the development of Imsouane village, Travel Surf Morocco has already been involved in various solidarity projects in collaboration with local NGOs. In 2017, about sixty children from the surrounding villages have been initiated to surfing for the first time.
Although appreciated by the new Moroccan generation, access to surfing is still limited for the local populations and especially for girls. The ambition of such an event is to discover the richness of the Ocean while emphasizing the fragility of this natural environment. More than a sport, surfing conveys values of solidarity and respect of the environment.
As a committed athlete, it is naturally that Travel Surf Morocco teams up with Justine Mauvin for this event to promote women's surfing in Morocco.
THE SURF TRIP
Tides will rythm your days during this Solidarity surf with Justine Mauvin… In this week's program : unlimited surfing of course, delicious Moroccan meals lovingly prepared by chef Ahmed, a day trip through the mazes of the fortified Medina of Essaouira and many activities and surprises with the little girls from the village of Imsouane (surfing initiation, environment consciousness-raising, film projection, games…).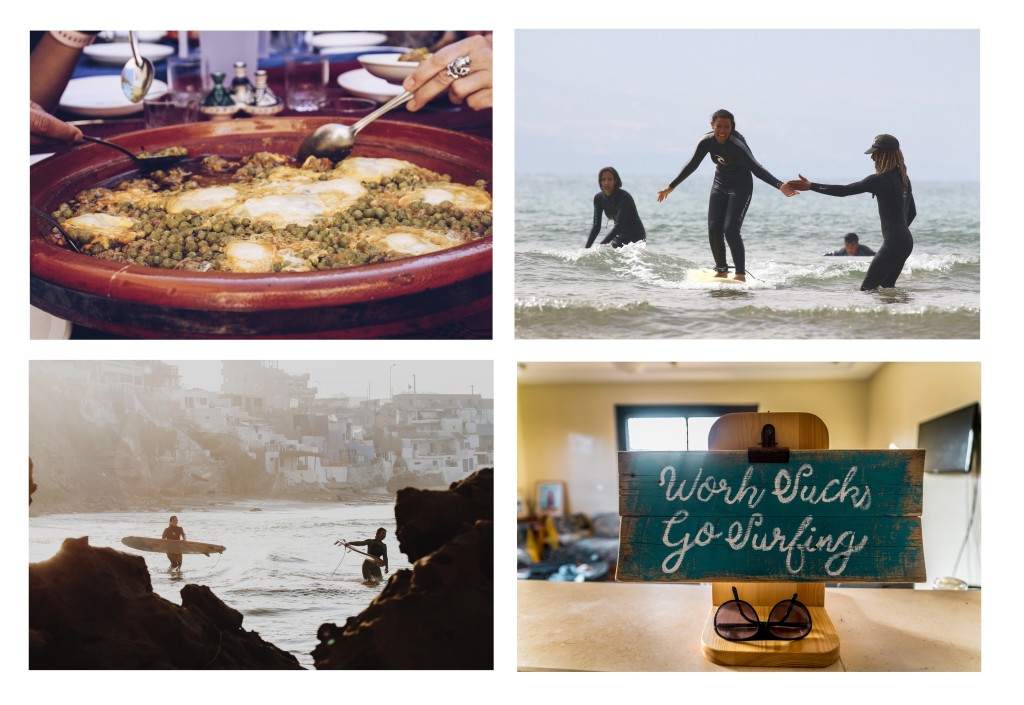 INCLUDE IN SOLIDARITY SURF WITH JUSTINE MAUVIN :
Transfer from/to Agadir or Essaouira airport
Accomodation in shared rooms
3 meals per day
Surf equipment
Daily surf sessions
Photo analysis
Day trip to Essaouira
LITTLE EXTRA :
A passionate team, dream surf spots within walking distance, a photographer to capture the best moments of the week, nice rooftop with panoramic view of the spot and Yoga mat at your disposal